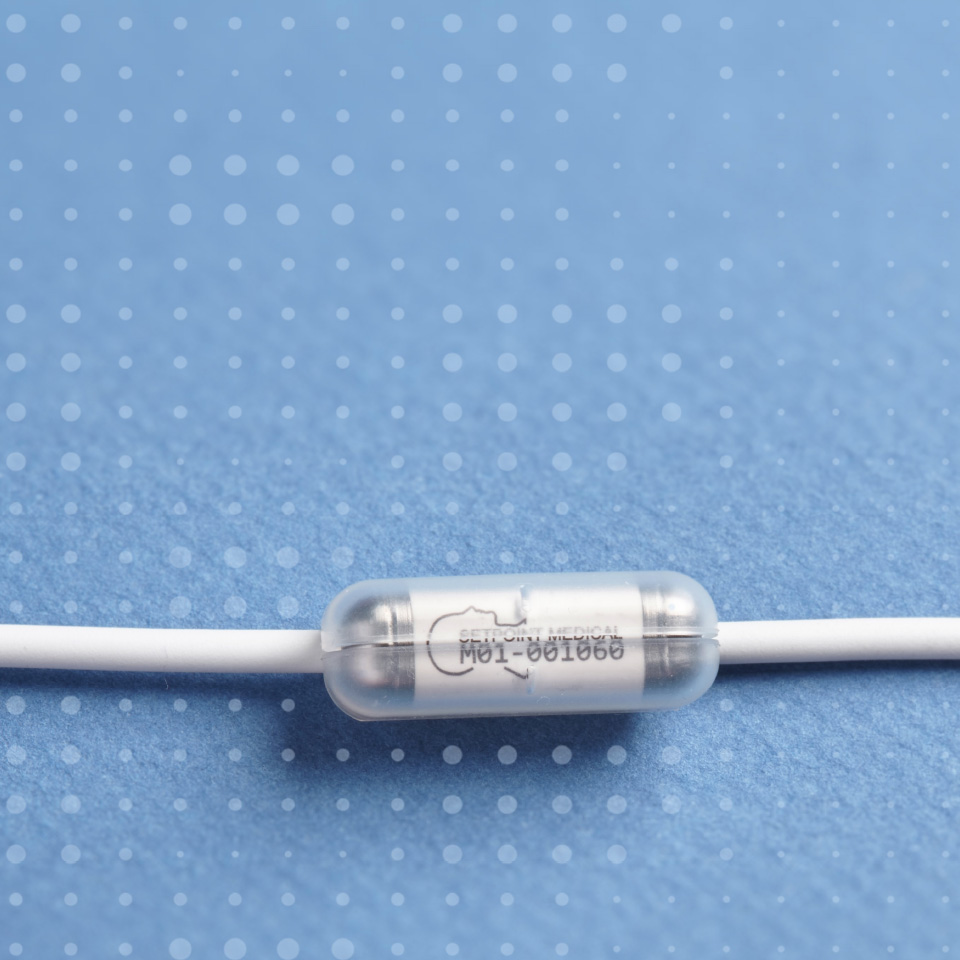 PIONEERING A NEW TREATMENT PLATFORM TO REDUCE INFLAMMATION AT THE SOURCE
NO PILLS TO SKIP
OR INJECTIONS TO
MISS HELPS
IMPROVE
PATIENT
COMPLIANCE
SetPoint Medical created a therapy to offer
patients and providers a better alternative for
the treatment of chronic inflammatory diseases with potentially less risk and lower cost than drug therapy. SetPoint Medical's bioelectronic system is free of routine injections or pills and may eliminate the risks and substantial cost associated with current biologic treatments.
A TINY IMPLANT WITH POWERFUL PERFORMANCE
SetPoint Medical researchers have invested
more than four years collaborating with
leading surgeons to design an implantable
MicroRegulator and positioning device.
THREE COMPLEMENTARY COMPONENTS FORM THE COMPLETE SETPOINT MEDICAL PLATFORM
SetPoint Medical's small, self-contained MicroRegulator generates precise electrical pulses using an integrated circuit, telemetry hardware and a rechargeable battery enclosed in a ceramic and titanium case. Physicians determine precise, automatic dosing through an iPad prescription application and patients recharge the pulse generator at their convenience using a comfortable wireless charger.
The SetPoint Medical devices and systems and/or the use of this product in a method may be covered by one or more U.S. and/or foreign patents owned or licensed by SetPoint Medical Corporation. Other patent applications are pending. This page is intended to serve as notice under 35 U.S.C. § 287(a).
CAUTION – Investigational device. Limited by United States law to investigational use.